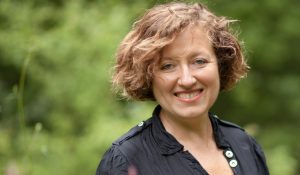 In conjunction with NZILA, Streetscape are proud to present the Streetscape Speaker Series and are sponsoring landscape architect 'rock star' Catherine Mosbach to speak throughout NZ in late July/August.
Catherine will be visiting and speaking in Auckland, Hamilton, Wellington and Christchurch.
Catherine is the founder of Paris-based design firm Mosbach paysagistes. Catherine is the recipient of multiple awards, most recently the Landezine International Landscape Award, and was named an officer of the Legion of Honor proposed by the President of the Republic Francois Hollande in 2016.
We are super excited to be part of this initiative and to sponsor this exciting event for the NZILA and we look forward to seeing you all in late July!
Dates – click to register
Auckland lecture
Tuesday 30 July, 5.15pm at the Ellen Melville Centre, Pioneer Women's Hall.

Hamilton lecture 
Wednesday 31 July, 5.30pm at the Waikato Museum.

Wellington lecture
Thursday 1 August, 5.30pm at Victoria University, Lecture Theatre 1, Ground floor atrium.

Christchurch lecture
Friday 2 August, 3pm at the Christchurch Town Hall, Victoria Room.